🚀
Welcome to Redefining Tomorrow 2023: A new future awaits!
🛠
Join us for an exciting exploration of the future at Redefining Tomorrow, where we delve into cutting-edge technology. Discover how this force is shaping the world around us and propelling us into a new era of innovation and progress.
🌐
Our Mission
🌐
At Redefining Tomorrow, we are on a mission to unravel the mysteries and potential of technology. The dynamic interplay between these elements is transforming industries, driving advancements in science, and reshaping the way we live and work. Through enlightening talks and engaging experiences, we aim to inspire, educate, and empower our attendees to harness this transformative power.
🔮
What to Expect
🔮
Prepare to be captivated by visionary speakers, thought leaders, and experts who are at the forefront of technology innovation. Together, we'll explore:
🔬 The latest breakthroughs in technology.
🌟 Technological advancements shaping the future.
🧬 Sustainable and eco-friendly technology solutions.
💡 Innovations impacting various industries.
📅
Event Details
📅
Date: December 12, 2023
Time: 19.00 - 21.00
Location: Aula Vesalius
🎫
Ticket Information
🎫
Industria members: 3€
Students/KU Leuven personel: 5€
External: 10€
Don't miss your chance to be part of this transformative event. Stay tuned for updates on our incredible lineup of speakers and in-depth explorations of groundbreaking projects. Get ready to experience Redefining Tomorrow 2023! Stay connected with us on social media for updates, announcements, and exciting news. Let's shape the future together through technology! 🌐 #RedefiningTomorrow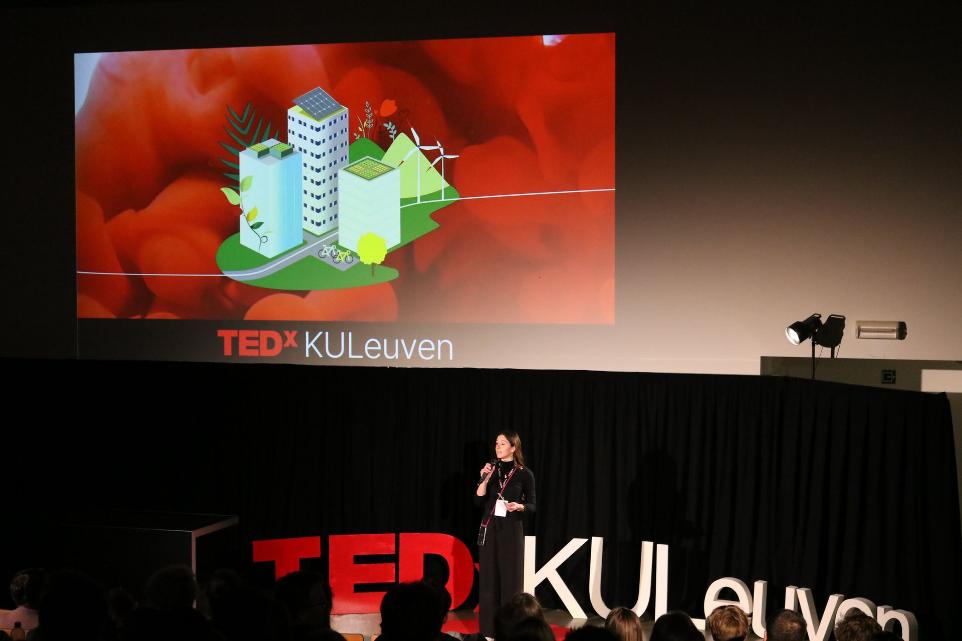 What is TEDx?

In the spirit of ideas worth spreading, TED has created a program called TEDx.
TEDx is a program of local, self-organized events that bring people together to share a TED-like experience. Our event is call TEDx (place), where x=independently organized TED event. At our TEDx (place) event, TEDTalks video and live speakers will combine to spark deep discussion and connection in a small group.
The TED Conference provides general guidance for the TEDx program, but individual TEDx events, including ours, are self-organized.
Want to see more pictures of our events?
Take a look at our Flickr page.